• MURANO •
Posted on 27 January, 2017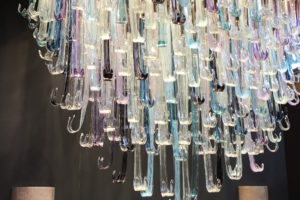 WHO DARES TO PUT THESE MURANO GLASS CHANDELIER IN HIS OR HER SALON?
Murano wordt meestal beschreven als een eiland in de Lagune van Venetië, maar het is net als Venetië zelf een verzameling eilandjes die door bruggen aan elkaar verbonden zijn. Murano ligt ongeveer 1,5 kilometer ten noorden van Venetië. Het is beroemd om zijn glaswerk.
In 1291 werden alle glasblazers uit Venetië gedwongen om te verhuizen naar Murano, vanwege het brandrisico. Later werd het eiland beroemd om zijn kandelaars.
Voor de durvers:
Interlook Design BVBA
brengt met plezier een beetje Murano tot bij jouw kapsalon, barbershop of ander concept!
More info
www.interlookdesign.be
contacteer ons op +32 (0) 9 386 70 72
of kom langs in onze toonzaal te Nazareth!
Doorlopend open op maandag,
van DI - DO 9.00 - 12.30 & 13.30 - 18.00
op VRIJ 9.00 - 12.30 & 13.30 - 16.00
Have I nice weekend!
INTERLOOK DESIGN
⭐️⭐️⭐️⭐️⭐️