SPRING COLOR TREND 2017 • NIAGARA BLUE
Posted on 05 January, 2017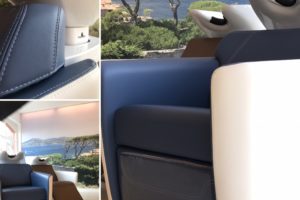 #1. PANTONE NIAGARA BLUE • TOP 10 SPRING COLOR TREND 2017
JE BENT TOE AAN NIEUW KAPSALON MEUBILAIR OF EEN TOTAAL NIEUW CONCEPT ?
Dé kleur voor de lente 2017 is de Pantone 17 - 4123 Niagara, een blauw dat zowel in het interieur als in de mode een grote rol zal spelen.
MEET THE ZONE WASH CLASSIC FULL OPTION
Wil je meer modellen en kleuren zien?
Kom ook gerust eens langs in onze toonzaal te Nazareth!
Elke werkdag (ma - do ) open van 9.00 tot 18.00 & op vrijdag van 9.00 tot 16.00!
Warandestraat 110, 9810 Nazareth - Oost-Vlaanderen
Vlakbij de E17 afrit DEINZE/NAZARETH
Bron: (foto) Interlook Design - Zone Wash Classic in Niagara Blue - Pietranera